The Soul Reflection's Divine Numbers Oracle Deck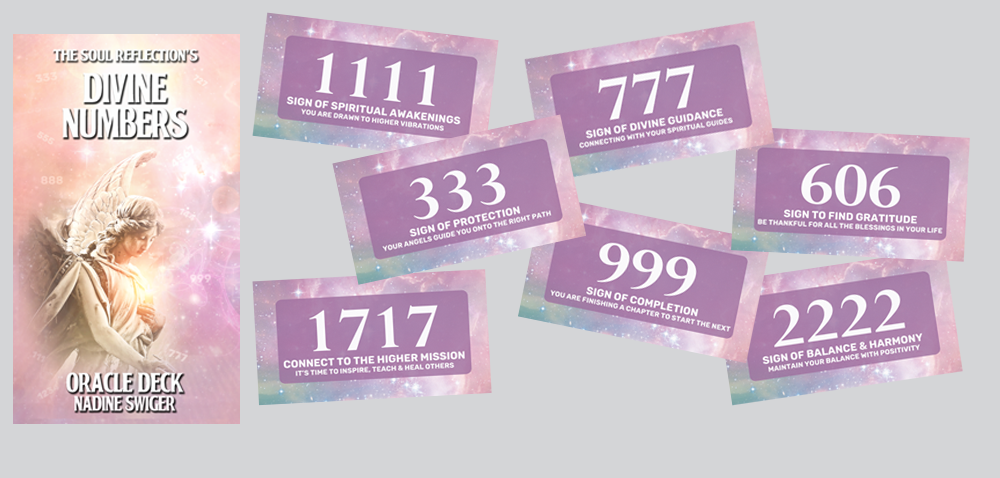 The Soul Reflection's Divine Numbers Oracle Deck
Price: $33.00
48 card deck
Casino-quality cards
Black core
Linen finish
Easily shuffle and slide
Domino Deck Size (1.75"X 3.5")
Do you see the same numbers over and over? Did you know that Divine Angels talk through numbers sequences?
The Soul Reflection's Divine Numbers Oracle is a 48 card deck designed to help you communicate with your angels. Use the cards for divination and learn Divine Number codes.
What are the Divine Angels saying to you?