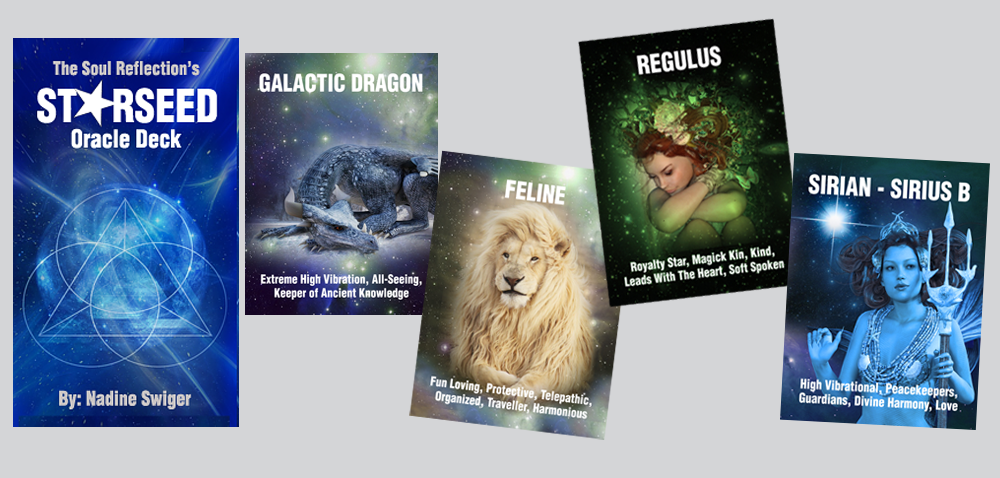 The Soul Reflection Starseed Oracle Deck
Price: $44.00
Buy Now!
54 card deck
Casino-quality cards
Black core
Linen finish
Easily shuffle and slide
Bridge Size (2.48"X3.46")
Have you ever looked at the stars and wonder what was beyond? Do you see 11:11 and feel a connection?  Do you connect to the energy of the Cosmos? You are a Starseed.
With The Soul Reflection's Starseed Oracle, you can identify what Starseed you are, find out what your Earth's mission is in this life, discover your Starseed Past Life, and help you connect to your Star family for guidance.
Are you ready to step into the veil and experience what lies beyond the stars?