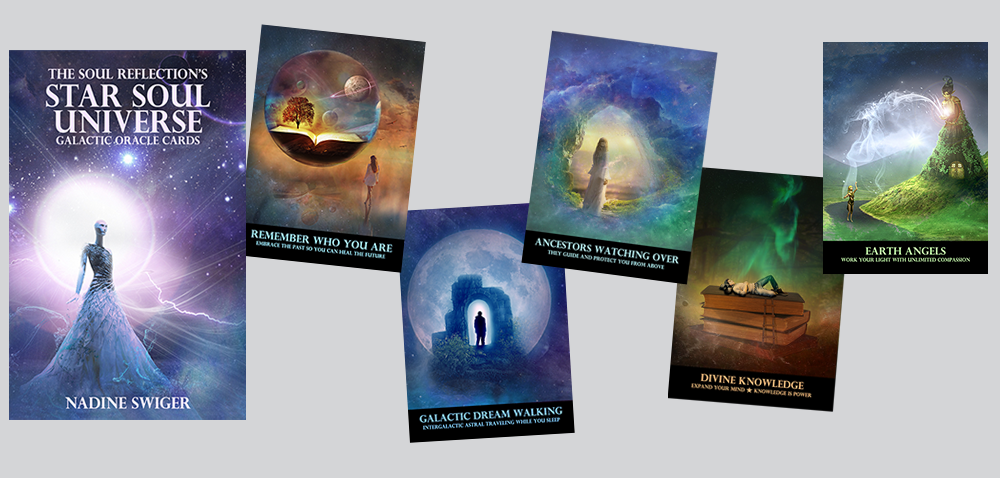 The Soul Reflection Starseed Oracle Deck
Price: $77.00
Buy Now!
63 card deck
Casino-quality cards
Black core
Linen finish
Easily shuffle and slide
Large Size (3.5" X 5")
This 63 card starseed deck was created to help you connect with Divine Beings, Your Galactic family and guides, and those higher vibrational Star Souls of the Universe. When creating this deck, Nadine channeled energies from Orion, Sirius, Lyra, and others. Starseeds unite and spread your healing energy and light.